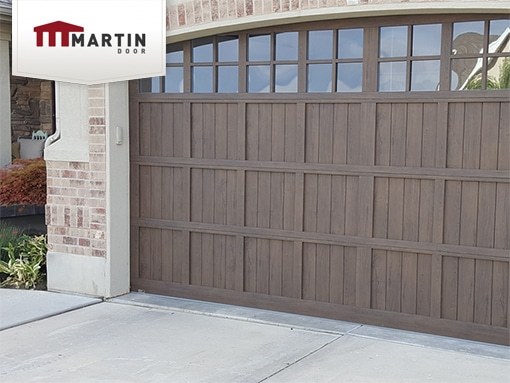 Look no further than Martin Door for a brand that offers the perfect combination of beauty, craftsmanship, quality, performance and value in a garage door. 
At Streamline Garage Doors, we are proud to showcase some of the best garage door brands in the market. In order to suit most budgets, we offer a wide range of different brands and styles.
Martin Door is known for its beautifully handcrafted, premium quality garage doors. 
We have three Martin Door collections available
ELITE — Their elite collection comes in aluminum, steel, faux wood and copper:
ATHENA — a selection of stunning doors made from a combination of heavy-duty extruded aluminum and steel metal. Low-maintenance, the Athena collection provides a perfect, long-term solution for your home.
PINNACLE — This collection features Martin Door's patented state-of-the-art steel Pinnacle design.
V-GROOVE — V-Groove is a Martin Door patented design. It features garage doors in beautiful, carriage-house styles crafted from 24 gauge steel with true bi-directional woodgrain and recessed panels. The V-Groove collection of garage doors is guaranteed to be long-lasting and low maintenance.
PREMIUM STEEL – Martin Door's premium steel garage doors come in two collections:
CORNERSTONE — This is made of high-quality steel with a timeless design. It is also possible to order a customised version from this collection.
GATEWAY — This is a collection of quality, low maintenance doors. It has a 5-section (7' high) design and traditional style.
STEEL — This collection is known for its durability:
MARTIN STANDARD — Martin Standard is a collection of garage doors known for their long lasting quality and durability.
Call today at 888-520-6775 to learn more about Martin Door's three beautiful collections and whether they are appropriate for your garage door needs.