Streamline is available when the other guys aren't. Any time of the day or night, our team is ready to inspect, diagnose and repair your garage door springs. Schedule an appointment using the form below, or call our 24-Hour Emergency Repair Service Line now and get serviced immediately.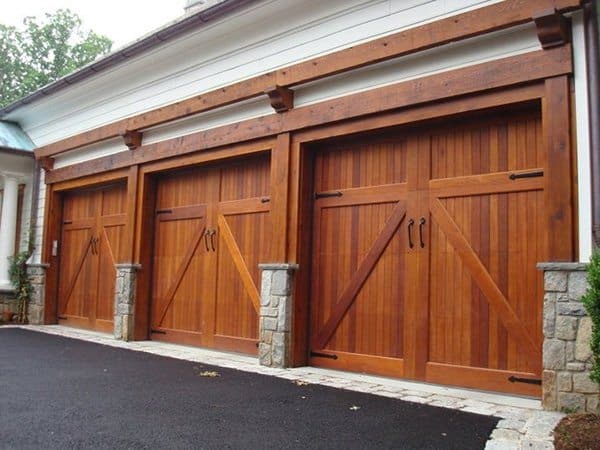 Since 1998, we have provided our customers with only the best in garage door installation, maintenance, and service at the highest quality. Our custom-made faux wood garage doors are unmatched in terms of craftsmanship and attention to detail.
When you order your custom faux wood garage door from us, you will get a unique, beautifully crafted door, similar to an authentic wooden door. Unlike other materials, our faux wood range does not warp, rot, or rust. The lightweight and insect-proof material is available in all different colors and designs. While it has the realistic look and appeal of actual wood, it won't require the same amount of maintenance. Custom faux wood doors are energy-efficient and have top-of-the-line insulation capabilities for every kind of weather.
Call us now so we can discuss options that adapt to your specific needs. Our team of professional technicians are always on call to advise you and give you a FREE Estimate.