At Streamline Garage Doors, we carry garage door brands that are of only the highest quality. If you are interested in a functional, yet fashionable brand for your garage door, then Clopay® is the perfect fit. Find out the most appropriate Clopay® garage door for your home. Call us today at 888-520-6775.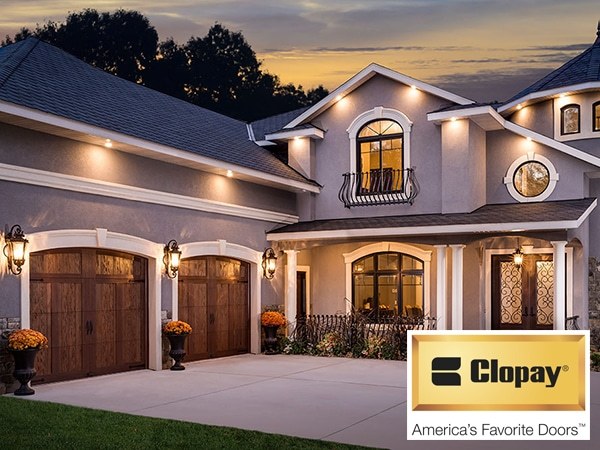 Clopay® is a US brand of residential garage doors, the only one backed by the Good Housekeeping Seal– the most recognized consumer product insignia in the country.
The Good Housekeeping Seal signifies that if any of the garage doors bearing the Clopay® brand is found defective within two years from the date of purchase, Good Housekeeping will either refund the purchase price or replace the product entirely. This is just one example of the quality and durability you get with the Clopay® brand.
Each of Clopay's® various types of garage doors has patented Safe-T-Brackets, sturdy tracks, rollers, and hinges. With their strong hardware and durable springs, these doors were built to last a lifetime.
Clopay®'s array of beautiful garage doors, all of which are carried by Streamline Garage Doors, are classified as:
Benefit from Streamline Garage Doors' Expertise
Remember that whatever type of garage door you choose, you can benefit from our team of experienced professionals who will provide you with advice every step of the way and who will help ensure that whatever you choose meets the technical requirements of your garage.