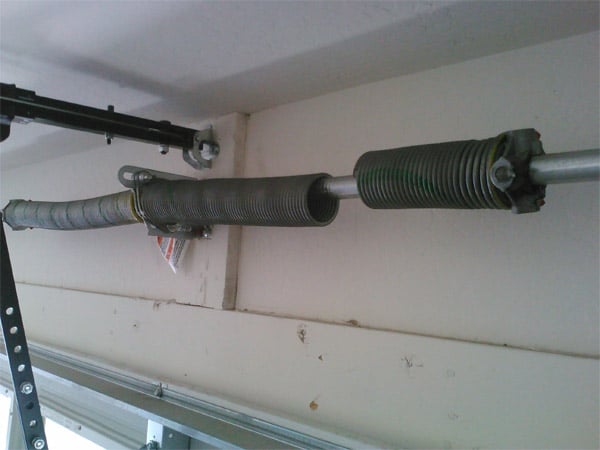 Streamline is available when the other guys aren't. Any time of the day or night, our team is ready to inspect, diagnose and repair your garage door springs. Schedule an appointment using the form below, or call our 24-Hour Emergency Repair Service Line now and get serviced immediately.
Benefit From Our LIFETIME Warranty
Our services include a LIFETIME warranty, which covers all labor charges for future maintenance, repair and adjustments to your garage door's springs. Our garage door springs and all other components are of the best quality and durability. Don't settle for less when you can have the best, and enjoy it for a lifetime.
Monitor The Use Of Your Garage Door Springs
Commonly, the torsion springs will be one of the first components on your garage door to see damage. On average, torsion springs have a lifespan of approximately 10,000 cycles. Opening, then closing your door and consists of one cycle, so if you use your garage door twice a day, the springs will last for approximately 14 years. However, most people open and close their garage door 4 times a day, meaning the torsion springs only last for about 7 years. Often, improper or poor maintenance, temperature changes, weather conditions, and misalignment can take a toll on your garage door springs. Call for an inspection and get a FREE estimate before we get to work. 
Our Customers Are Our Top Priority
Since we began, our clients have always been our top priority. That is why we strive to ensure efficiency and reliability in all our services. We hold consistent Yelp 5 Star ratings, A+ ratings from BBB, and a Super Service Award from Angie's List. We are fully bonded and insured for your protection. In addition, all of our technicians have passed rigorous training and stringent background checks, so you can rest assured that you will receive safe and quality service. 
Experience all that we have to offer now!
Call us at (888) 520-6775 and take advantage of our FREE estimates and LIFETIME warranty, both included when you hire us to service your torsion springs.